Smith, Frederick (1838-1925)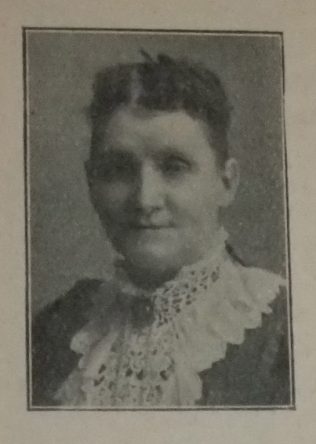 Primitive Methodist Magazine 1905
Early years
Frederick was born on 24 January 1838 at Hadley, Middlesex to parents Henry Smith and Sarah Bunker. Henry was a gardener.
Frederick was converted in 1856 in the Bethel Chapel, Sheffield. In 1858 he moved to Manchester where he became a local preacher.
Ministry
Fredericks passion for soul-saving, which was engendered immediately upon his conversion, grew and developed, and was perhaps the most marked feature in his character. It pervaded, and was the life of, his sermons, making them not only strongly practical but piercingly severe. In social discourse, the same passion was still dominant, and to use his own expression, he often 'hunted for souls with the keenness of a game hunter.' His obituary records that he witnessed over 2,000 conversions.
Frederick took the same sense of faith and energy into the financing of God's work. On several stations he was successful in overseeing considerable reduction of debt and fund-raising for building/modification.
Family
Frederick married Mary Robson Jobling (1840-1903) on 14 July 1864 at Manchester. Mary was the daughter of Thomas Jobling. Census returns identify nine children.
Thomas Jobling (1866-1945) – a shipping clerk
Mary Sarah Pollie (b1867)
Frederick (b1868) – a bank manager
Henry (1870-1961) – an insurance clerk (1911)
Annie (b1871)
Emily (b1873)
Theophilus (b1874) – a Congregational Minister
Walter (1877-1969) – a motor engineer
George Edward (b1880) – a printer's clerk (1911)
Frederick died on 26 October 1925 at Blackpool, Lancashire.
Circuits
1860 Manchester III
1861 Knowlwood
1862 Chorley
1863 Southport
1866 Ramsey
1869 Chester
1870 Haslingden I
1873 Foxhill Bank
1876 Chester I
1879 Southport I
1883 Leeds IV
1887 Oldham II
1890 St Helens
1892 Walkden
1895 York II
1900 Bradford
1903 Birkenhead
1906 Teignmouth
1909 Dartmouth
1911 Birkenhead (S)
References
Primitive Methodist Magazine 1899/323; 1905/319 (Mary); 1926/216
PM Minutes 1926/284
W Leary, Directory of Primitive Methodist Ministers and their Circuits, 1990
Census Returns and Births, Marriages & Deaths Registers