Sinden, Frederick (1842-1897)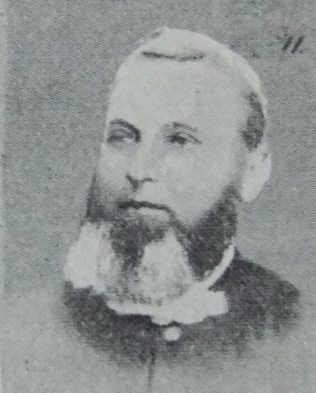 Ministry
A transcription of the obituary published in the Primitive Methodist Magazine by George Grey is attached. he describes his pastoral work and preaching as follows.
'As a pastor he was faithful, diligent and discriminating. The sick and suffering poor of his flock had his first, tenderest, and most constant attention and care; while others were not neglected. Rightly recognising that success in other departments of his work greatly depended on the spirit and thoroughness with which he performed his pastoral duties, he gave the more earnest heed thereto, and was "instant in season, out of season."
As a preacher he "obtained a good report," was thoroughly evangelical, well versed and firmly grounded in old Methodist theology. On the great themes of the Gospel—man's ruin by the fall—Redemption by Jesus, and Regeneration by the Holy Spirit, his "trumpet" gave no uncertain sound, nor left his hearers in doubt as to what he meant. For the lost he knew of no Saviour but Jesus Christ—no cancelling of guilt, no cleansing from sin but in His blood—no salvation and life but in Him; and no heaven without holiness. In clarion notes and with thrilling energy he preached Christ and in Him a present, free, and full salvation for all who believe. He was mighty in the Scriptures, "a workman that needeth not to be ashamed, rightly dividing the word of truth," and successful in "turning many to righteousness." '
Family
Frederick was born on 26 September 1842 at Brighton, Sussex, to parents William, a labourer, and Charity. He was baptised on 6 November 1842 at St Nicholas, Brighton.
Before entering the ministry Frederick worked as a carpenter (1861).
He married Jane Ann Engleby in 1870 in Victoria, Australia.
He married Elizabeth Dixon in 1878 in Victoria, Australia.
At the time of his death his obituary records that he had six children.
Frederick died on 10 January 1897 at Hobart, Tasmania, Australia.
Circuits
1864 Marlborough
1865 Torquay
1866 Grays
1867 London IV
1869 Kilamore – Australia
1871 Creswick
1873 Smythsdale
1875 Eaglehawk
1878 Launceston
1881 Longford
1884 Melbourne IV
1887 Creswick
1889 Melbourne II
1892 Geelong
1894 Ballarat I
1896 Hobart
References
Primitive Methodist Magazine 1897/787
PM Minutes 1897/32
H B Kendall, Origin and History of the PM Church, vol 2, p438
W Leary, Directory of Primitive Methodist Ministers and their Circuits, 1990
Census Returns and Births, Marriages & Deaths Registers