Brougham, Edward (1791-1870)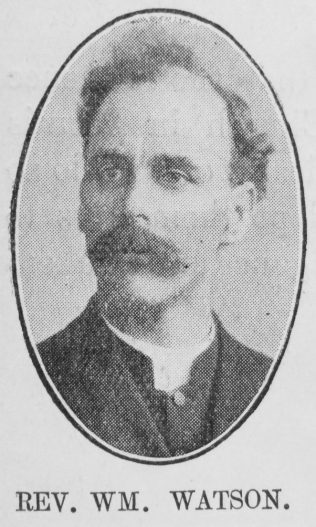 Old Neddy Brougham; A Centenary Sketch by Rev. William Watson
BEHIND the pulpit of the little chapel at Cleskett, which stands on the ridge of the Pennines, midway  between Carlisle and Alston, is a neat tablet bearing the following inscription:
"In affectionate remembrance of the late Edward Brougham of Garthside. Died October 7th, 1870, aged 79 years, and was buried in Lanercost Abbey. The deceased was one of the first members of the Primitive Methodist Connexion in the Carlisle Circuit, sustained the office of Local Preacher for about 50 years, and was highly esteemed for his work's sake."
These simple words very inadequately indicate the prominent place which this worthy man holds in the traditions of the Circuit, and it seems fitting that an attempt should be made to save from oblivion such information as is still available respecting his life and work.
Of his early days very little is known. When William Clowes first visited Cumberland he was occupying a little cottage in Maxwell Row, Brampton, struggling to support his young family on the meagre earnings of an agricultural labourer. He immediately associated himself with the infant cause, and the first Quarterly Meeting, that of December, 1823, placed his name on the Preachers' Plan next to that of John Boothman. From the first he entered with enthusiasm into the work, and as a member of the Station Committee, a trustee, and especially as a Class Leader, rendered very useful service.
It was as a preacher, however, that he became most widely known. Distance was no object to him; the weather was a matter of equal indifference; indoors or out of doors were alike agreeable. Beaucastle, Glasson, Longtown, Wigton, Newtown (in Scotland), Kirkambeck, Dalston, and other places equally distant enjoyed his services. He always walked, and it was no uncommon thing for him to spend the night following an appointment on the road. Almost every Sunday was fully occupied. Here is a suggestive record taken from the circuit plans of 1826: July 23, Carlisle Camp Meeting; July 30, Toddermain and Boothby; August 6, Brampton Camp Meeting ; August 13, Talkin and Hayton; August 20, Leasehill and Howgill; August 27, Birchbush; September 3, Longtown Camp Meeting, etc. Truly he may be said to have been "In labours more abundant."
While journeying to a distant appointment one snowy winter's day in his later years, an acquaintance who discovered him resting for a few minutes by the roadside, near Warwick Bridge, asked him if he did not think he would be wiser to stay at home and rest. Raising his head and stretching his long arm upwards he replied, "Plenty of time to rest up yonder."
In his best days he was in considerable demand for anniversaries, missionary meetings, and other special gatherings, but it was as a camp meeting speaker that he excelled. For many years the great meeting on the sands at Carlisle constituted one of his regular field days. There are those who still remember him as he mounted the waggon: his rugged, earnest face, his big burly frame clad in close fitting velvet shooting jacket, and his stentorian voice which never failed to command attention. His text might be very familiar—one of his favourites was, "Awake, O North wind; and come thou South; blow upon my garden that the spices thereof may flow out" —and the subject might be one which had travelled round the circuit a good many times, but the interest never flagged. His intellectual equipment was of the slenderest, but a quaintness of expression, a happy use of homely illustrations, and a deep spiritual unction raised his utterances far above the commonplace.
Among his hearers at one such gathering on the sands were a number of young gentlemen. Said one at the close of his address, "Well, I have attended the cathedral all my life, but I never heard such preaching as that." Very likely. His sermons were as characteristic as himself.
Their quality is further evidenced by the reply of the steward to a clergyman in the beautiful Vale of Irthing, who asked that a study might be added to the vicarage. "What do you want with a study? Neddy Brougham can make better sermons than yours behind the dyke backs."
Not only could he preach, but he even essayed the part of tutor to the young men who accompanied him to his appointments, encouraging them to rehearse their sermons and even coaching them in such details as the announcement of a hymn or text.
He had a good deal of the mystic in his make up. To him the spiritual world was very real, and his conflicts with the Evil One were as fierce as his communion with God was delightful. "Keep believing! keep believing! The enemy's leaving the field," he cried encouragingly to a doubting brother who was addressing a Camp Meeting at Cleskett. "If he does leave he'll soon be back again," said the other, but his voice was drowned by Neddy's stentorian cry, "Keep believing! The enemy's leaving the field."
On his last visit to Brampton a short while before his death he told them of an encounter he had just had with the devil, who assured him that he would never get to the meeting, but as usual, Neddy conquered, and this last earthly appointment was duly filled.
He was always a welcome guest in the homes of his hearers. While the simple meal was preparing he would sit and sing the old hymns and choruses, and when nature's needs had been satisfied, prayer was immediately proposed and heartily engaged in. For lively services of all kinds he had a marked partiality. Once in a prayer meeting where the brethren and sisters were particularly noisy, his exuberance found expression in the significant words, "Bless the Lord! it's like a kennel o' hounds." His rallying cry, "Keep believing!" became the familiar watchword of two generations of enthusiastic admirers.
Neddy was highly esteemed beyond the borders of his own community. The gentry of the neighbourhood showed him no small kindness. The vicar of Lanercost and he are reputed to have been staunch friends, and he frequently took the Sacrament in that historic church; indeed, report hath it that the two used to finish the wine in the vestry after the service. A local squire who was fond of talking to him, asked on one occasion, "How much do you get for preaching for these Ranters?" "Bless the Lord," replied he, "I get present pay—present pay." Then as the questioner was turning away, Neddy, who missed no opportunity of putting in a word for his Master, said pointedly, ''You'll ha' to repent, Squire, or you'll be lost." To show how highly this gentleman thought of the old man it may be mentioned that he was wont to say, "If ever I need anyone to come and pray with me send for Edward Brougham."
In his later years he lived alone in his little cottage at Garthside. Friends who visited him relate how they would often find the aged veteran on his knees, or sitting with his beloved Bible open before him wrapped in meditation. He was alone and yet not alone.
The vicar of Lanercost, on one occasion, ventured to suggest the advisability of some female assistance. "o you are still alone?" he said, by way of introducing the subject. "No, no," replied Neddy, "you're wrong. I'm not alone." "Oh!" said the vicar, "and who have you got now?" "Bless the Lord," was the reply, "I've got good friends always here." "Is that so?" said the other, "I thought you were quite alone." "No, I'm never alone, I'm full o' company—full o'company," exclaimed Neddy. "Well, but ——" enquired the vicar, "where are they? I don't see anybody." 'Don't you?" said the old man, "but they're here, always here, three of them." "And what are their names?" said the visitor. "Why, they're the Father, Son, and Holy Ghost," replied Neddy. "They're always with me so I'm never alone." In such happy fellowship his soul ripened for the home gathering.
Family
Edward was born abt1791 at Plymouth, Devon.
He married Sarah Hope (1789-1828) on 29 January 91814 at Brampton, Cumberland
He married Ann Town (abt1780-1855) on 20 January 1838 at Lannercost, Cumberland.
Edward had one daughter, identified in his probate record, Frances (b abt1814) who married  Joseph Dalton, who worked the land.
Edward died on 7 October 1870 at Garthside in the township of Burtholme, Lannercost, Cumberland
References
Primitive Methodist Magazine 1909/386